Agordat (Akordat)

Agordat lies 75 kilometers west from Keren, in the Western Lowlands. Agordat is an old town, formerly the capital of the Barka zone. It is at the western termination of the railway from Massawa. The town can experience high temperatures, and sandstorms known as haboob.

Agordat is located on the river Barka. The Barka river is shallow with wide deposits of sand extending to both sides. The river only floods when the rain is pouring. With the rains the water from the surrounding mountains flows down and the river becomes full.

The area is famous for its banana plantations. The Akat trees or Doum Palms seen along the Barka River are known for their fruit.

Agordat is a bustling market town. The mosque, the second largest in Eritrea was build by Haile Selassie in 1963. He also built the Catholic church and the large hospital which sits on a hill overlooking the town just below the ornate former Italian governor's palace.

An obelisk overlooking the town is a monument to Italians killed during the Second World War, but apart from the administrative buildings, the old railway station and the Barka Hotel, that's the only real sign of Europe.
Resume of hotel accommodation in Agordat
Name
Address
Rooms
Phone
Fax
B.G. Selassie
711 066
Beilul Hotel
711 228
Omal Hotel
711 554
Savoya Hotel
711 016

Electrical power supply is is shut off between 23:00 and 9:00 due to energy saving measures of the Eritrean authorities. So charge your batteries when electricity is available!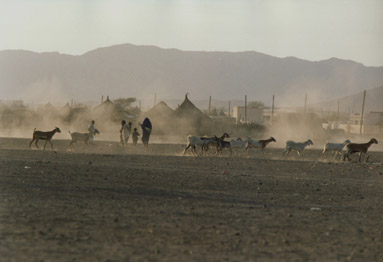 Traditional dwellings in Agordat. (picture: © Anne Alders)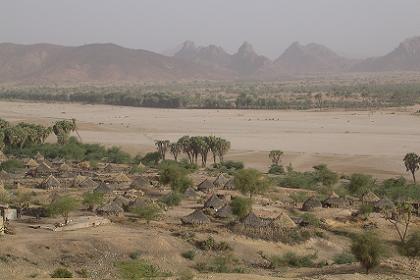 View from the roof of the hospital of Agordat - Banks of the Barka river.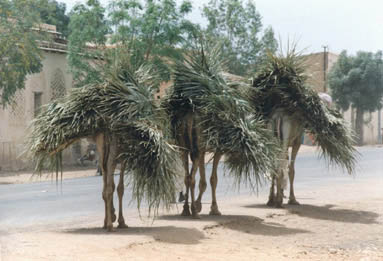 Camels in Agordat Eritrea. (picture: © Anne Alders)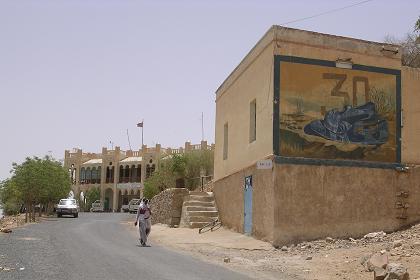 Municipality of Agordat.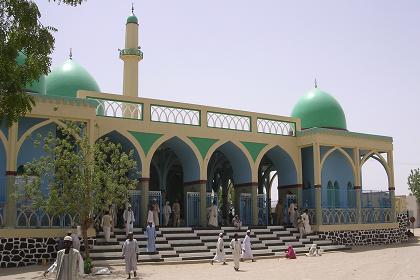 Mosque of Agordat.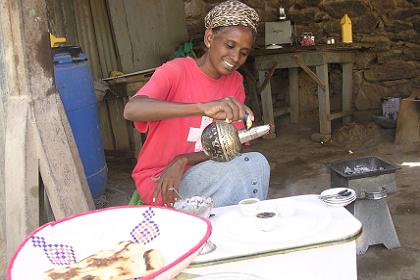 "In the center of Agordat is the hotel B. G. Selassie or Belamberas,
which is favorite amongst most travellers owing to the more than
affable owner, Almaz. She is sure to look after your every need and
will make you feel more at home than in any other place in Eritrea."
(Quoted from the Bradt Travel Guide, Third Edition, the hotel is
situated opposite to the Agordat hotel, not far from the bus terminal).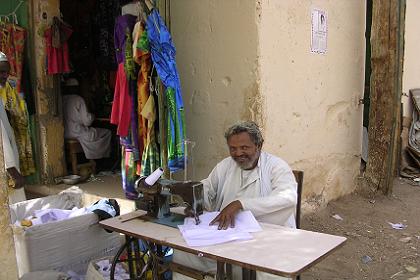 Tailor shop - Agordat Eritrea.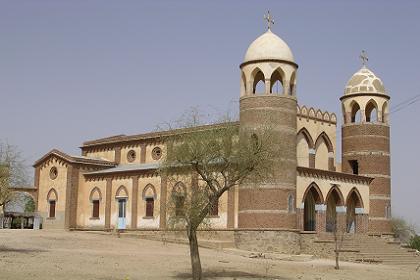 Catholic Cathedral - Agordat Eritrea.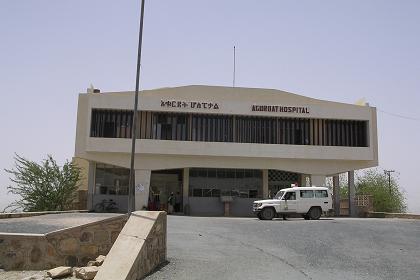 Hospital of Agordat.
More pictures of Agordat > > >