Dekemhare (Decemhare)

Dekemhare (also: Decemhare), a rural town 40 kilometers south of Asmara, was the favorite settlement of the Italians, because of its mild climate and fertile soil. Dekemhare was originally designed to be the industrial center and transport hub of Eritrea. It was one of the primary agricultural areas for the Italians, where they grew grapes for their wine and many other fruits and vegetables beside. The Red Sea General Mills, a biscuit factory and the Dekemhare pasta factory are examples of the last reminiscence of extensive agricultural and light industry found in Dekemhare.

The northern part of Dekemhare is where the native population lived in the colonial days, is the bustling heart of the town, with its shops, boutiques, barbers, bus station and the old market. To the south of the city park , the cinema and the administration buildings, lie the former Italian apartment buildings, where grapes still adorn many balconies. bougainvillea and jacarandas abound.

Dekemhare was the scene of the first major military actions of the Eritrean liberation forces in December 1962, after Ethiopia's annexation of Eritrea and suffered through several skirmishes and offensives during the last major battle of the war of liberation that began at Dekemhare on May 19th 1991.
Resume of hotel accommodation in Dekemhare
Name
Address
Rooms
Phone
Fax
Bana
13
641 089
Fika *)
641 435
Lemlem
6
641 249
Paradise
641 316
Park Hotel **)
PO Box 123
641 304
641 959
*) recommended budget
**) recommended top class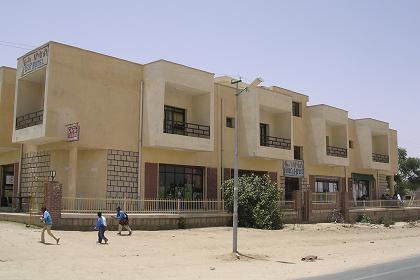 Fi - Ka Hotel Dekemhare.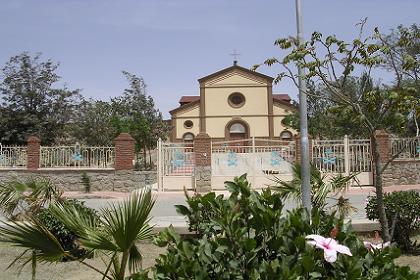 Little chapel in Dekemhare.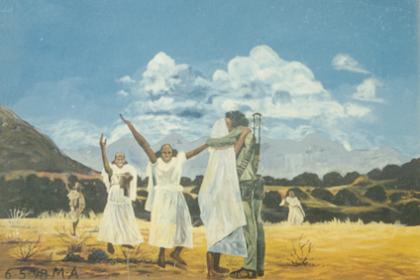 Wall painting Dekemhare - Women welcoming the EPLF liberation army.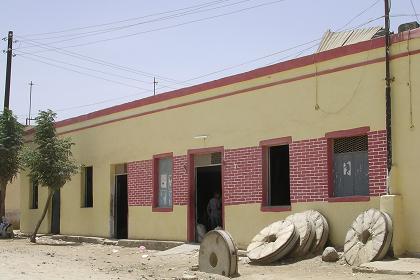 Flour factory in Dekemhare.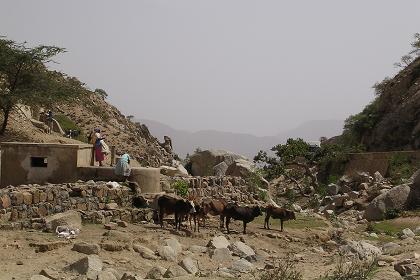 Surroundings of Dekemhare.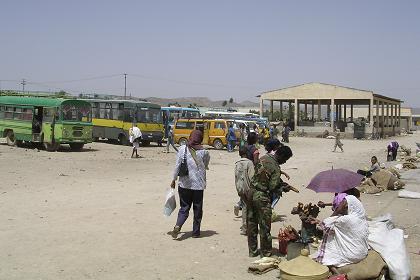 Bus station and covered market in Dekemhare.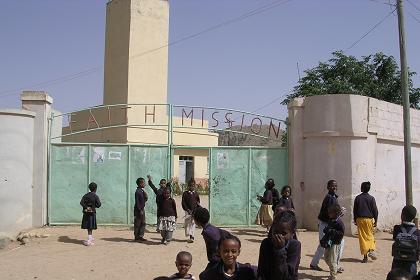 Faith Mission school and orphanage Dekemhare.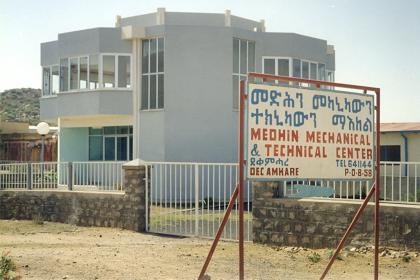 Medhin mechanical and technical center in Dekemhare.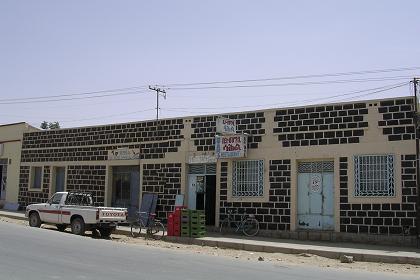 Restaurant in Dekemhare.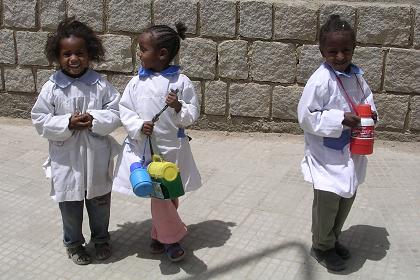 School children Dekemhare.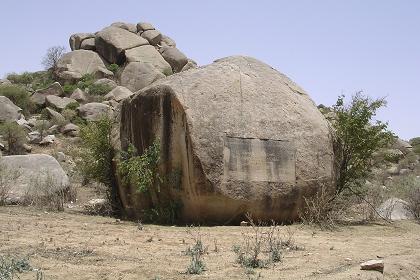 "A promuvere la prosperita della colonia covernando
Ferdinando Martini - Il Ro corpo di truppe coloniale"
Plaque marking the opening of the road from Asmara to Dekemhare
by Ferdinando Martini two kilometers outside Dekemhare.
More pictures of Dekemhare > > >
die finanzielle Unterstützung der 'Faith Mission' Schule in Dekemhare
die Vermittlung von Pflegefamilien für die Kinder, die in Andernach
operiert werden
die Übermittlung von Gebrauchsgütern und Geldspenden
die Vermittlung von Patenschaften